World champion Lucas di Grassi explains why Formula E is so fascinating. And why it is the racing sport of the future.
Conceived in 2012 and inaugurated in 2014, the FIA Formula E Championship quickly established itself in the racing world, revolutionizing motorsport.
Formula E is the world's first fully electric international street-racing series and consists of 12 ePrix competitions in 10 cities. It is currently broadcast in 117 countries, and is covered by international channels such as Fox Sports, Canal+, and Eurosport. Last season's final in downtown Montreal drew some 45,000 spectators. The races all take place on city-center circuits. For the fourth season, namely the 2017/2018 championship, Formula E is visiting Hong Kong, Marrakesh, Paris, New York City, Santiago, Rome, Berlin, Mexico City, and Zurich – bringing motorsport back to Switzerland for the first time in 60 years. The 20 drivers (two per team) include many famous names such as Nick Heidfeld and Nelson Piquet Jr. And the number of participating teams and manufacturers is constantly growing – Porsche AG recently revealed its plans to enter Formula E from the 2019/20 season.
The Audi Sport ABT Schaeffler team has been a regular competitor in Formula E since the inaugural race in Beijing in 2014. The two drivers, Lucas Di Grassi and teammate Daniel Abt, have been on board since the first season, with both drivers taking multiple podium finishes. Di Grassi was not only the winner of the first ever Formula E race, he is also Formula E's reigning world champion, having clinched victory in the 2016/17 season. So who could better explain the astonishing success of this racing series than the champion himself?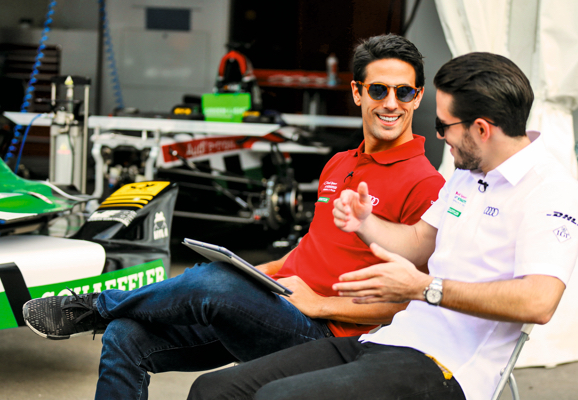 1. The driving
Formula E is very different from other racing series. First, we only drive on street circuits. They are much narrower than racing tracks so the drivers need total concentration. Then qualifying driving and race driving are very different. In qualifying, you go as fast as possible, just as in any other race series. In the race itself, though, you only have a limited amount of energy. Strategically, that makes it very challenging. Another difference is that there is lots of overtaking during a race because the technological level of the cars is quite similar and, unlike in Formula One, any driver could overtake another competitor. That is why there's so much attacking driving. The circuits are much more complex than in Formula One, for example. And because there isn't really much risk of losing aerodynamic quality when you touch other cars, the drivers do it regularly during races, mostly at corners and turns. That means plenty of great action for spectators.
2. The tracks
It's amazing to race through the very heart of magnificent cities such as New York and Paris, Mexico City and Marrakesh. Hong Kong, for example, where this season began, is a very small urban circuit. The total distance raced is only 80 kilometers. Of course, when I'm racing, I don't have time to appreciate my surroundings, but when I'm in the pit and I can take a closer look at the scenery, it's quite spectacular. We can race in city centers because the cars are so quiet. Electric cars are mostly designed for urban environments, so it's the perfect technology for metropolitan races. That's why so many cities worldwide want to promote Formula E.
3. The rules
Formula E has some special rules. There's the FanBoost, for example, an online voting system where fans can choose to give their favorite driver extra power for the second race in the second car. That's a great opportunity for the fans to interact with the race, even if the boost doesn't make much difference to the outcome. It's your performance as a driver that counts, much more than the superior quality of your car. FIA made the regulations very strict so that the cars are very similar and every driver has an equal chance to win. The batteries, for example, are all the same. The team rules for developing aerodynamics and chassis are really tough. I'm in favor of that, even if it can have dramatic consequences for the drivers. My teammate Daniel Abt won the second race in Hong Kong and then was disqualified because there was a mistake with the car's technical passport. The mistake didn't give us any advantage, it was just an oversight on the part of the team. The same thing happened to me in seasons one and two, but that's how it is. It's part of racing. You just have to build your strategy on these regulations.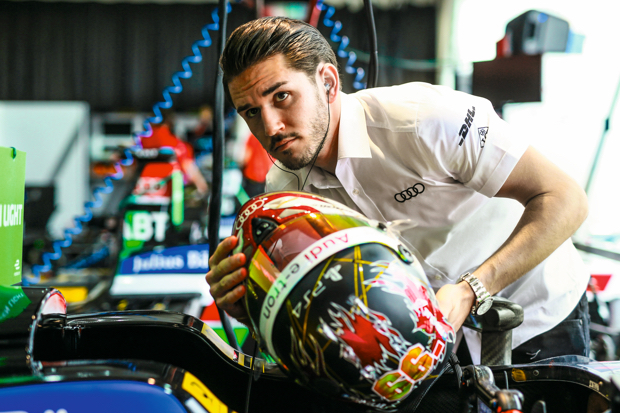 4. The strategy
Because the amount of energy per race is limited, we have to shape our strategy according to our goals. Let's say each battery has 28 kWh and you have to drive 28 laps. That means you can only use 1 kWh per lap on average. But how do you use this power? That's the tricky part. Where do you accelerate with maximum power, where do you ease up a little bit and save power? Where do you lift before a corner, how do you recuperate the energy when you brake? Sometimes when you're fighting another driver it's better to save energy until your opponent hasn't got much energy left. Or the other way around – when you're defending you need to drive smart so that the guy can't overtake you. That's why I say it's like playing chess at 200 kph. We have a clear goal before the race, but we have to adapt fast while we're racing – depending on whether we're in a good or bad position, or how the pit stop worked out for us. You never become perfect at that, you're just learning all the time. Because it's game theory. It always depends on what the other drivers are doing. It's totally fascinating.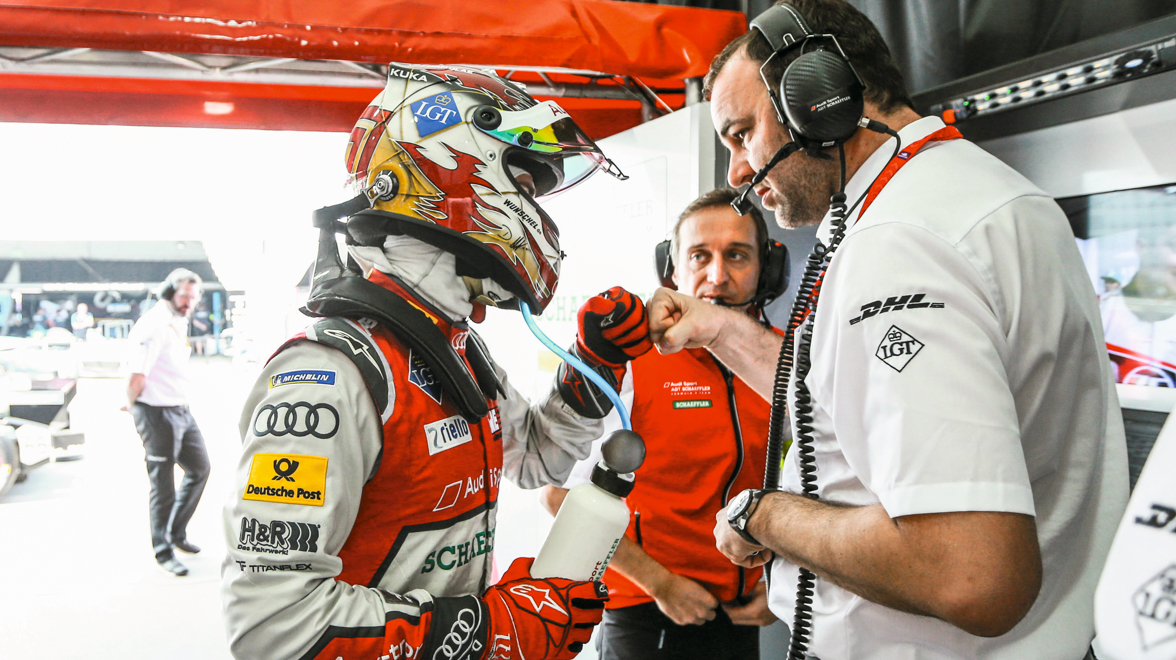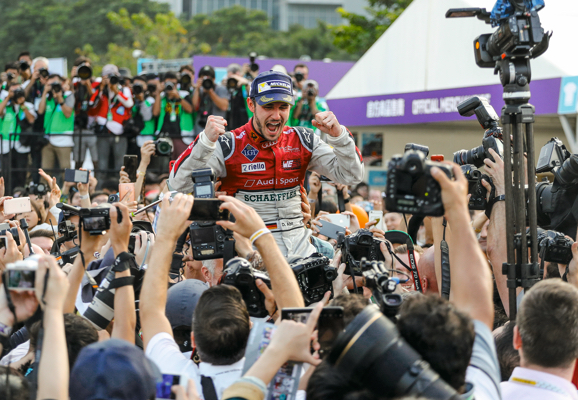 The world champion
With six victories and 20 podium results, Lucas di Grassi, born in São Paulo in 1984, is one of the two most successful drivers in Formula E history. He began racing karts at the age of ten, then progressed to car racing in 2002, and entered the GP2 Series in 2006, winning four races. He spent a season in Formula One driving for Virgin Racing in 2010, and subsequently switched to the FIA World Endurance Championship for Audi Sport Team Joest. Di Grassi has raced in Formula E since 2014. He is of Italian descent, as his grandfather came from Apulia. He currently lives in Monaco with his wife, the designer Bianca Diniz Caloi. In September 2017, he became CEO of Roborace, a motorsport championship for driverless electric cars that race on the same circuits as Formula E.
5. The fans
We race close to the spectators. That's a great way of demonstrating the advantages of e-mobility directly to the crowd. We take Formula E to the fans, they don't have to drive a couple of hours to get to the racing track. The fans are really excited about the new technology. We organize some events with them ahead of the race, such as driving with them in the simulator or saying hello during the driver parade. That's exciting. And I guess it's why people like Leonardo Di Caprio, Bar Refaeli and Adrien Brody come to the races.
6. The technology
Formula E is all about sustainability and high-tech. When I started out in Formula 3 back in 2004, I only had mechanical engineers – let's say, nine engineers and one data expert. It's completely the reverse now. We do all the digital race and structure analysis before the race, and then during the race itself we fine-tune the last 1 percent. The driver, the team, the hardware – in Formula E you have to get everything right. And sometimes you need to get lucky in the right place at the right time. Things will get even more exciting as driverless cars advance and motorsport gives them a higher profile. In Hong Kong we put on a "Human versus Machine" race. You'll find the video on YouTube. A Formula E presenter drove five laps and then artificial intelligence tried to beat her. This time round, the human triumphed, but we're working on the software. Roborace will never replace motorsport, but it can become a great addition. Formula E is an ideal platform for promoting this new technology.
7. The vision
The quicker we move towards e-mobility all over the world, the better for everyone. Electric racing has great potential in two areas. The first is improving e-technology. And the second is showcasing the fact that electric cars are fast and really cool to drive. This changes our perception of electric cars. It's not about us being the good guys and Formula One the bad ones because they are still driving combustion or hybrid engines. In racing, both will coexist for quite some time. But I'm very happy to be with Audi in Formula E. This is about promoting the technology for the future. The vision for the automotive industry is electric and autonomous cars.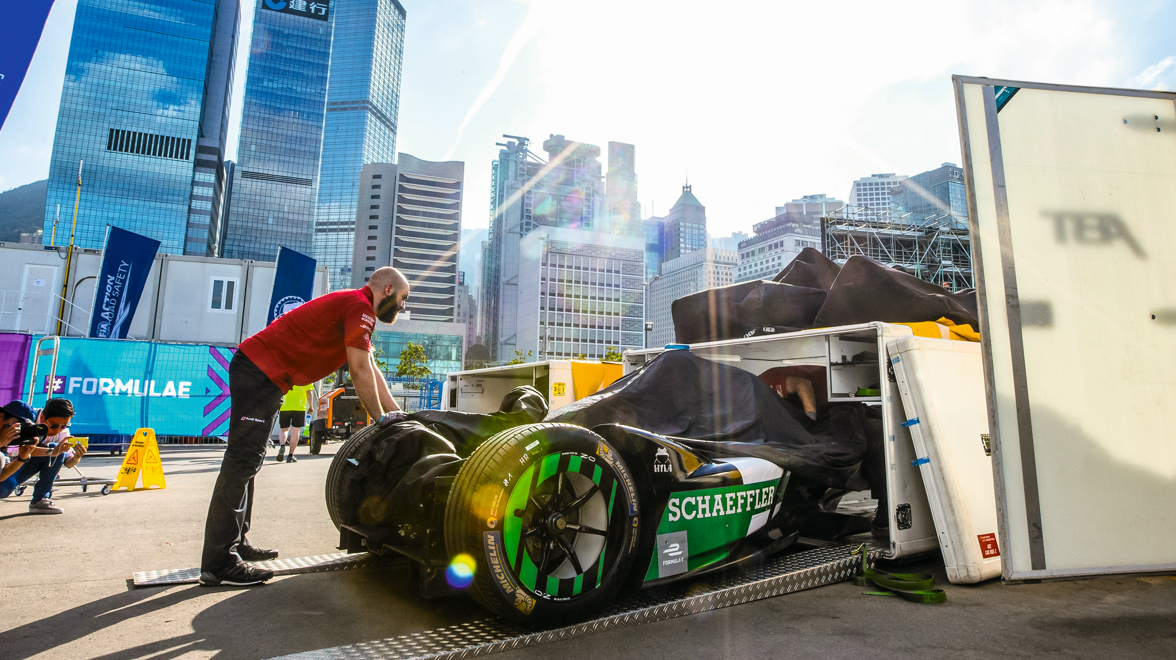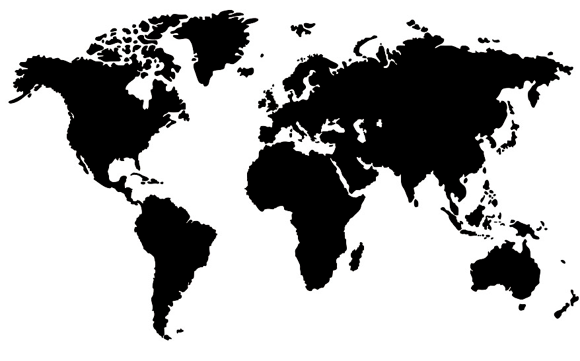 Dates and venues for the 12 races
In the 2017/18 season, Rome, Santiago de Chile, and Zurich are new among the city hosts.
R1
R2
R3
R4
R5
R6
R7
R8
R9
R10
R11
R12

DEC 2, 2017
DEC 3, 2017
JAN 13, 2018
FEB 3, 2018
MAR 3, 2018
MAR 17, 2018
APR 14, 2018
APR 28, 2018
MAY 19, 2018
JUN 10, 2018
JUL 14, 2018
JUL 15, 2018

Honk Kong, HK
Honk Kong, HK
Marrakesh, MA
Santiago, CL
Mexico City, MX
Punta del Este, UY
Rome, IT
Paris, FR
Berlin, DE
Zürich, CH
New York City, US
New York City, US