Volkswagen Financial Services

Volkswagen's financial services were in global demand again in 2017 and made a major contribution to the Group's good results. Euro-denominated corporate bonds were again issued in the primary market during the reporting period.
STRUCTURE OF VOLKSWAGEN FINANCIAL SERVICES
Volkswagen Financial Services comprises dealer and customer financing, leasing, banking and insurance activities, fleet management and mobility services in 51 countries. Volkswagen Financial Services AG is responsible for global coordination of the Group's financial services activities, the only exceptions being the financial services business of the Scania brand and of Porsche Holding Salzburg. In Europe, the principal companies are Volkswagen Bank GmbH, Volkswagen Leasing GmbH and Volkswagen Versicherungsdienst GmbH. VW CREDIT, INC. operates financial services activities in North America.
Volkswagen Financial Services initiated a corporate restructuring in 2016, with the aim of combining the credit and deposit business within the European Economic Area (EEA) in Volkswagen Bank GmbH. Effective September 1, 2017, 100% of the shares in Volkswagen Bank GmbH were therefore transferred from Volkswagen Financial Services AG to Volkswagen AG.
BUSINESS DEVELOPMENT
Volkswagen Financial Services impressed customers again in the 2017 fiscal year with diverse products, attractive terms and an exceptional range of services. This led it to achieve a record result.
The used-vehicle market is a strategic focus for Volkswagen Financial Services, and 2017 saw the launch of the new online used-vehicle platform HeyCar. Mobility Trader GmbH, a wholly owned subsidiary of Volkswagen Financial Services AG established for this purpose, is a quality portal for all automotive brands, not only those belonging to the Volkswagen Group. HeyCar puts vehicles and quality at its heart. The platform also enables dealers to tap potential earnings from additional sales. HeyCar is completely free of advertising and purchased listings.
Volkswagen Financial Services is driving the further digitalization of its business and will perform all payment service activities for the Volkswagen Group in the future. To establish, expand and operate these services (payment for parking tickets, car sharing, electric charging, fuel and road tolls) around the world, Volkswagen Financial Services has founded a new, independent company in Luxembourg. In addition, Volkswagen Financial Services has acquired the Munich-based start-up ContoWorks GmbH, which provides an integrated platform for payment services.
The main refinancing sources for Volkswagen Financial Services are money and capital market instruments, asset-backed securities (ABS) transactions and customer deposits from the direct banking business.
In the reporting period, Volkswagen Leasing GmbH successfully returned to the primary market for euro-denominated corporate bonds. On the capital market, it placed two floating-rate bonds with terms of two and four years, as well as a fixed-rate bond with a term of seven and a half years. The total volume was €3.5 billion, making this the largest transaction by Volkswagen Financial Services to date. In addition, two bonds with a total volume of €2.25 billion were placed over the remainder of the year. Volkswagen Bank GmbH conducted its third euro benchmark issue with three bonds and a total volume of €2.0 billion.
Numerous transactions were also successfully placed internationally. The second bond issued by Volkswagen Finance (China) Co., Ltd. in China has an issue volume of CNY 4 billion (approximately €534 million). In Brazil, the local company Banco Volkswagen S.A. issued a bond with a volume of BRL 500 million, which translates to approximately €134 million. Volkswagen Financial Services Australia Pty Limited placed a bond with a volume of AUD 500 million (€339 million) and two bonds with a total volume of AUD 325 million (approximately €217 million). In the United Kingdom, bonds for GBP 850 million (approximately €1 billion) and GBP 300 million (approximately €340 million) were issued by Volkswagen Financial Services N.V. Other bonds were placed in Sweden, Norway, India, Mexico and Turkey.
Volkswagen Financial Services AG successfully issued a borrower's note loan in 2017 with a total volume of approximately €900 million, of which more than 500 million was in US dollars and the remainder in euros. The terms were three, five and seven years.
Volkswagen Leasing GmbH was active on the market again in fiscal year 2017 with its asset-backed securities (ABS) transactions. German leasing receivables with a volume of approximately €1.6 billion were securitized in the "Volkswagen Car Lease 25" program.
Outside Germany, Volkswagen Financial Services issued various ABS transactions on the market, including in Australia, the United Kingdom, France and China. A total of eight bonds were placed.
Other instruments used as part of the diversified funding strategy are customer deposits, commercial paper and credit lines.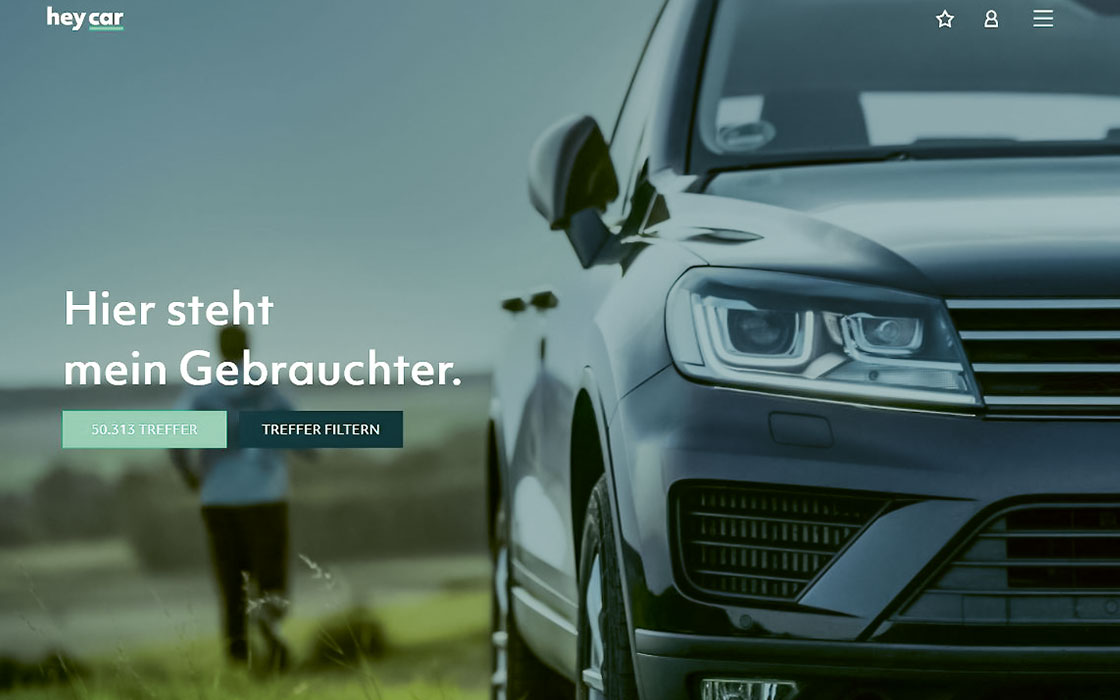 Starting January 1, 2017, Porsche's financial services business is reported as part of Volkswagen Financial Services.
At 6.8 million contracts, the number of new financing, leasing, service and insurance contracts signed in the reporting period was 3.4% higher than in the previous year. The total number of contracts as of December 31, 2017 stood at a new record high of 17.2 million (+6.8%). The customer financing/leasing area accounted for 9.6 million contracts, up 7.6% year-on-year. In the Service/Insurance area, the number of contracts increased by 5.9% to 7.6 million. With credit eligibility criteria remaining unchanged, the penetration rate, expressed as the ratio of financed or leased vehicles to relevant Group delivery volumes – including the Chinese joint ventures – was steady at 33.1 (33.1)%.
At the end of the reporting period, Volkswagen Bank managed 1.5 (1.6) million deposit accounts. Volkswagen Financial Services employed 13,955 people worldwide as of December 31, 2017, 6,809 of them in Germany.
SALES REVENUE AND EARNINGS
In the 2017 fiscal year, Volkswagen Financial Services generated sales revenue of €31.8 billion, 15.5% more than in the previous year. At €2.5 billion, operating profit exceeded the previous year's figure by 16.9%, hitting a new record. In addition to Porsche Financial Services, the increase resulted, above all, from improved margins and business growth.
VOLKSWAGEN FINANCIAL SERVICES

2017

2016

%

| | |
| --- | --- |
| 1 | Prior year adjusted, as some of the receivables from customers are now presented as lease receivables. |
| 2 | Excluding provisions and deferred tax liabilities. |
| 3 | Earnings before tax as a percentage of average equity (continuing operations). |
| 4 | Liabilities as a percentage of equity. |

Number of contracts

thousands

17,234

16,133

+6.8

Customer financing1

5,672

5,421

+4.6

Leasing1

3,921

3,494

+12.2

Service/Insurance

7,641

7,218

+5.9

Lease assets

€ million

36,422

31,593

+15.3

Receivables from

€ million

Customer financing1

58,125

55,298

+5.1

Dealer financing

19,614

17,921

+9.4

Leasing agreements1

39,553

34,902

+13.3

Direct banking deposits

€ million

30,408

32,412

−6.2

Total assets

€ million

186,917

170,070

+9.9

Equity

€ million

25,634

21,178

+21.0

Liabilities2

€ million

154,410

141,830

+8.9

Equity ratio

%

13.7

12.5

Return on equity before tax3

%

9.8

10.4

Leverage4

6.0

6.7

Operating result

€ million

2,460

2,105

+16.9

Earnings before tax

€ million

2,299

2,073

+10.9

Employees at Dec. 31

13,955

13,406

+4.1