ŠKODA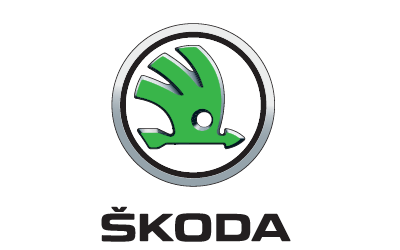 The ŠKODA brand continued its SUV initiative in fiscal year 2017 with the new Karoq. The model helped ŠKODA achieve a new sales record, with 1.2 million vehicles delivered.
BUSINESS DEVELOPMENT
Intelligent concepts and excellent value for money are the hallmarks of the successful ŠKODA brand. In line with its motto, "Simply Clever", it combines future-oriented functionality with an impressive space concept that is technically simple but delivers sophisticated and practical features. ŠKODA celebrated the world premiere of the new Karoq in 2017, expanding the Czech brand's range of SUV models. The robust, compact vehicle has been completely redeveloped with the emotional and dynamic features of ŠKODA's new SUV design language. The vehicle offers exceptional spaciousness, new driver assistance systems, full-LED headlights and – for the first time in a ŠKODA – a freely programmable digital instrument panel. In addition, ŠKODA presented the Vision E concept car in 2017. The electric-powered concept vehicle enables highly automated driving and takes vehicle-driver connectivity to a new level.
Worldwide, the ŠKODA brand delivered 1.2 million vehicles to customers in the reporting year (+6.6%), thereby achieving a new sales record. China, where deliveries increased by 2.5%, was once again the brand's largest single market. Sales in Western Europe rose by 5.2%. They were up 13.3% in Central and Eastern Europe.
ŠKODA's unit sales rose year-on-year to 937 (814) thousand vehicles in 2017. The new Kodiaq met with a very positive reception in the market and had a major part in boosting unit sales. The difference between figures for deliveries and unit sales is mainly due to the fact that the vehicle-producing joint ventures in China are not attributed to ŠKODA brand companies.
ŠKODA produced 1.2 (1.2) million vehicles worldwide across seven series in fiscal year 2017. At the end of September 2017, the plant in Kvasiny, Czech Republic, produced the 20 millionth vehicle since the brand was established.
SALES REVENUE AND EARNINGS
The ŠKODA brand's sales revenue increased by 20.8% year-on-year to €16.6 billion in the past fiscal year. Operating profit improved by 34.6% to €1.6 billion; the increase resulted above all from the higher volume and mix effects, with exchange rate effects having a positive and an increase in fixed costs a negative impact. Operating return on sales rose from the previous year's 8.7% to 9.7%.
Number of vehicles produced since the establishment of the brand
PRODUCTION

Units

2017

2016

Octavia

420,802

445,415

Rapid

210,002

216,603

Fabia

209,471

203,308

Superb

147,103

148,880

Kodiaq

123,982

1,167

Karoq/Yeti

81,963

95,417

Citigo

38,749

41,247

1,232,072

1,152,037
ŠKODA BRAND

2017

2016

%

Deliveries (thousand units)

1,201

1,126

+6.6

Vehicle sales

937

814

+15.2

Production

1,232

1,152

+6.9

Sales revenue (€ million)

16,559

13,705

+20.8

Operating result

1,611

1,197

+34.6

as % of sales revenue

9.7

8.7
DELIVERIES BY MARKET
in percent