Audi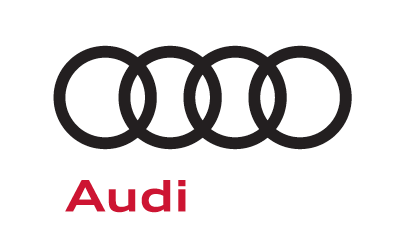 Audi set another sales record in 2017. The new generation of the Audi A8 is designed for highly automated driving. The "Audi AI" trademark will prospectively stand for autonomy, intelligence and innovation.
BUSINESS DEVELOPMENT
"Vorsprung" is an active brand promise that is delivered throughout the world, making Audi one of the most highly desired brands in the premium segment. In 2017, the brand with the four rings unveiled the new Audi A8. At the first Audi Summit, it also presented further technological milestones in cutting-edge fields such as sustainable production, lightweight construction, connectivity, automated driving and digital services. The fourth generation of the A8, Audi's flagship, is rolling off the assembly line as the world's first production model designed for highly automated driving. The "Audi AI" trademark will prospectively stand for autonomy, intelligence and innovation. The Audi of the future will use machine learning to continuously develop its capabilities, adapt to users' individual needs and suggest services. This will make our customers' lives easier and their journeys safer.
In the 2017 fiscal year, the Audi brand set a new sales record, delivering 1.9 million vehicles (+0.6%). Sales increased in North America (+8.4%) and China (+1.1%), among other regions.
Audi sold 1.5 (1.5) million vehicles in 2017. The Chinese joint venture FAW-Volkswagen sold a further 552 (536) thousand Audi vehicles. The Q2 and A5 models proved particularly popular with customers. Unit sales at Automobili Lamborghini S.p.A. amounted to 3,897 (3,465) vehicles.
Audi produced 1.9 (1.9) million vehicles globally in the reporting year; this was 1.3% fewer than in the previous year. At Lamborghini, production of the Urus, the world's first super sport utility vehicle, started in 2017. Lamborghini produced a total of 4,056 (3,579) vehicles in the reporting period.
SALES REVENUE AND EARNINGS
At €60.1 billion, sales revenue for the Audi brand in 2017 exceeded the prior-year figure by €0.8 billion. At €5.1 (4.8) billion, operating profit before special items was higher than in the previous year. Product cost optimization and improved price positioning had a positive effect. This was offset by, among other factors, higher depreciation and amortization charges connected with the expansion of the international model and technology portfolio as well as international production structures. The operating return on sales before special items amounted to 8.4 (8.2)%. The diesel issue gave rise to special items of €−0.4 (previous year's total −1.8) billion. The financial key performance indicators for the Lamborghini and Ducati brands are included in the financial figures for the Audi brand.
PRODUCTION

Units

2017

2016

Audi

A4

325,307

357,999

A3

313,380

361,983

Q5

289,959

297,750

A6

259,618

276,211

Q3

205,006

231,452

A5

119,595

65,117

Q7

106,515

103,344

Q2

102,084

19,419

A1

95,346

105,252

TT

22,174

26,886

A7

16,968

26,308

A8

15,854

24,179

R8

3,179

3,688

Q8/e-tron

368

–

1,875,353

1,899,588

Lamborghini

Huracán Coupé

1,822

1,315

Aventador Coupé

1,008

587

Huracán Spyder

827

1,104

Aventador Roadster

278

573

Urus

121

–

4,056

3,579

Audi brand

1,879,409

1,903,167

Ducati, motorcycles

56,743

56,978
AUDI BRAND

2017

2016

%

Deliveries (thousand units)

1,882

1,871

+0.6

Audi

1,878

1,868

+0.6

Lamborghini

4

3

+10.4

Vehicle sales

1,530

1,534

−0.3

Production

1,879

1,903

−1.2

Sales revenue (€ million)

60,128

59,317

+1.4

Operating result before special items

5,058

4,846

+4.4

as % of sales revenue

8.4

8.2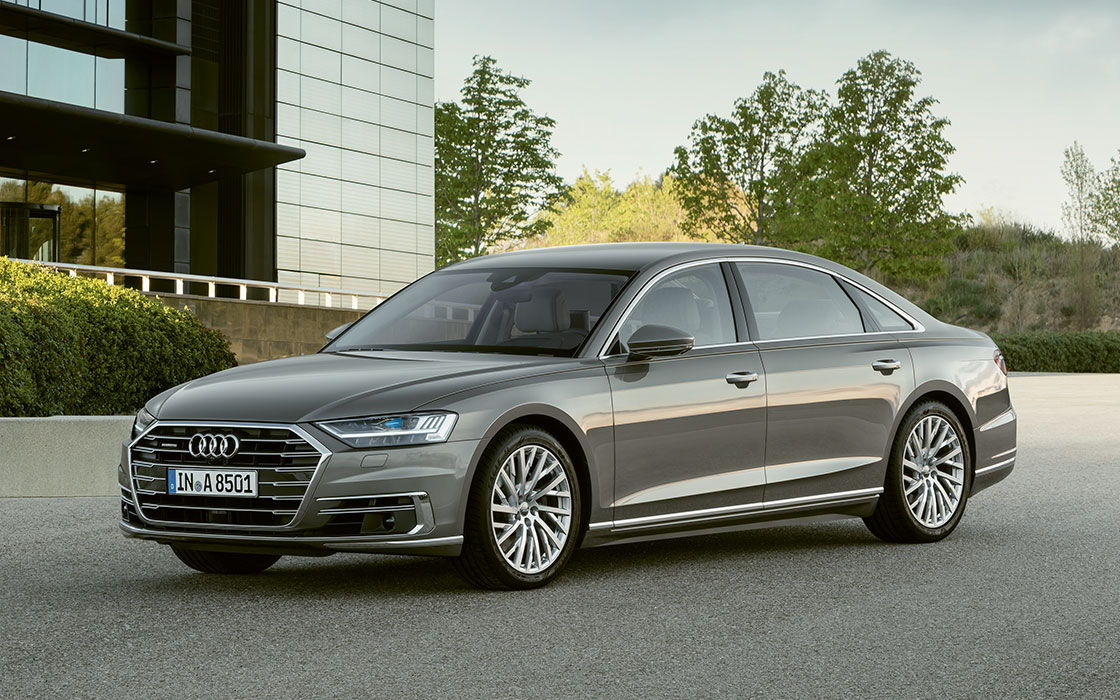 DELIVERIES BY MARKET
in percent