SEAT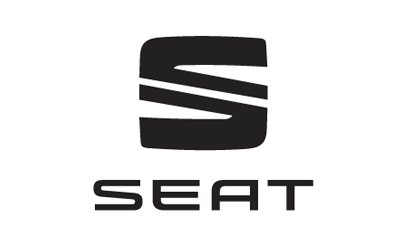 In addition to the fifth generation of the Ibiza, the SEAT brand also unveiled its compact Arona in the reporting year, expanding its range of SUVs. The previous year's positive performance continued in impressive fashion in the results for 2017.
BUSINESS DEVELOPMENT
SEAT delivers solutions "Created in Barcelona" to make mobility easy. Having entered the SUV market for the first time in the previous year with the Ateca, the Spanish brand continued this path in fiscal year 2017, presenting a further model series in the form of the Arona. This marries the benefits of compact dimensions with the features of a crossover model and underscores the brand's sporty and dynamic claim with its attractive design. It also boasts a wealth of driver assistance systems and impressive connectivity. Other models presented in 2017 included the limited-edition Leon CUPRA R and the new generation Ibiza. The Ibiza is the first model to be based on the Modular Transverse Toolkit and marks a decisive step into the future for the brand.
SEAT increased its deliveries to customers by 14.6% in 2017 to 468 thousand vehicles. Almost all markets contributed to this rise, with the most significant increases achieved in Poland (+24.8%), Spain (+23.1%), the United Kingdom (+18.3%), France (+15.6%) and Germany (+13.4%). This made SEAT one of the fastest-growing brands in Europe. The Ibiza, Leon and Ateca models were particularly popular with customers, and the new Arona was positively received by the market.
The SEAT brand sold 595 thousand units in the reporting period. This was 8.5% more than in the previous year. The Q3 produced for Audi is included in this figure.
In 2017, SEAT produced 479 thousand vehicles, an increase of 14.9% year-on-year.
SALES REVENUE AND EARNINGS
SEAT continued its upward trend in fiscal year 2017. At €9.9 billion, sales revenue exceeded the previous year's record figure by 11.2%. Operating profit improved by 24.8% to €191 (153) million, another new record. Negative effects from cost increases were compensated for by the higher volume, positive mix effects and improved margins. The SEAT brand's operating return on sales was 1.9 (1.7)%.
Increase in profit in 2017
PRODUCTION

Units

2017

2016

Leon

163,306

163,228

Ibiza

160,377

149,988

Ateca

77,483

35,833

Alhambra

33,638

31,214

Arona

17,527

–

Mii

13,825

18,720

Toledo

13,146

18,029

479,302

417,012
SEAT BRAND

2017

2016

%

Deliveries (thousand units)

468

409

+14.6

Vehicle sales

595

548

+8.5

Production

479

417

+14.9

Sales revenue (€ million)

9,892

8,894

+11.2

Operating result

191

153

+24.8

as % of sales revenue

1.9

1.7
DELIVERIES BY MARKET
in percent